News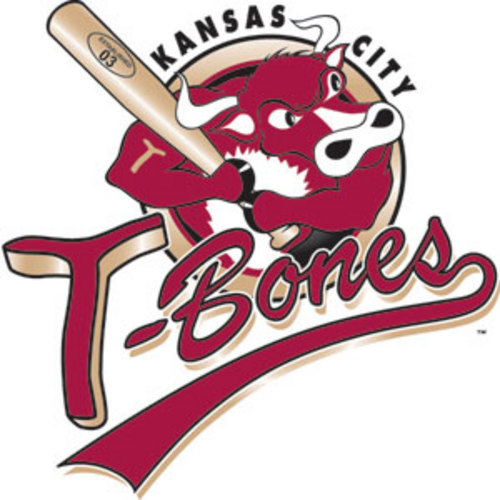 05/07/2007 10:09 PM
-
KANSAS CITY, Kan. – In the first ever match-up between Kansas City Kansas Community College and the Kansas City T-Bones, experience proved out in the end as the T-Bones won their third straight exhibition game in as many tries.
The T-Bones jumped out to an early two run lead in the bottom of the first inning off KCKCC starter Derek Allison. Allison walked the first two batters he faced before getting two outs on a fly out by Donaldo Mendez and a ground out by Mario Delgado. The next hitter, Jason Belcher, picked up his teammates with a two-out single to left-center, scoring Rob Watson and Neb Brown for the early 2-0 advantage. Belcher went 1-for-4 with three RBI in the contest.
KCKCC picked up their first of two runs in the top of the second on a leadoff home run by Derek Ezell. The T-Bones wouldn't allow another run until the top of the eighth, when Kyle Dreger singled off Rick Hummel scored Logan Wysong, who had reached base earlier on a fielder's choice.
With a 3-2 lead in the bottom of the eighth, the T-Bones put things out of reach scoring three runs in the frame. The T-Bones capitalized on a couple of walks and a throwing error by KCKCC shortstop Jared Berman to take the decisive advantage. Two of those runs came on the error, a wild throw to second that allowed both Rob Watson and Neb Brown to score.
T-Bones starting pitcher Kenny Durost picked up the victory, going three innings in the contest, allowing one run on two hits while striking out four and walking two. Shawn Morrison and Chris Krawczyk both pitched two scoreless innings in relief, giving up a hit a piece. Krawczyk struck out three of the seven batters he faced. Rick Hummel threw the final two innings, allowing just one unearned run on three hits for the save.
The T-Bones regular season starts on May 17 versus Schaumburg. First pitch is scheduled for 7:05 p.m.