News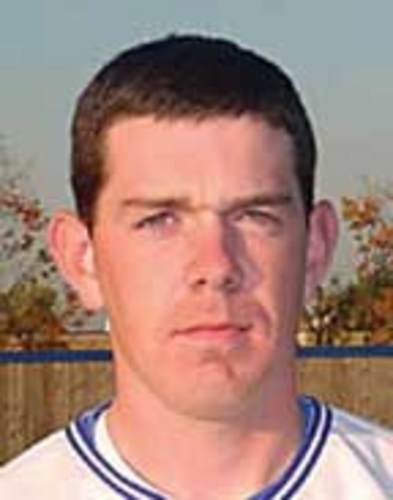 06/12/2006 12:50 PM
- KANSAS CITY – The T-Bones have had good results with one Rockhurst Hawk, Jonathan Krysa, who tied the franchise record for career strikeouts in Sunday's game. T-Bones Manager "Dirty" Al Gallagher is hoping that lightning strikes twice, as the team announced Monday that it had signed former Rockhurst reliever Logan McElwain.
McElwain recently completed his career at Rockhurst as the team's closer. The 6-foot-4 senior enjoyed a 2006 season in which he posted a 7-2 record with a 1.08 ERA. As well, McElwain picked up ten saves and held opposition batters to a meager .205 average while striking out 50 and walking 17 in 58.1 IP.
For his efforts, McElwain was named as a third-team Division II All-American for the 2006 season.
McElwain will see relief duties for the T-Bones, although he started ten games in three seasons for the Hawks. The native of Olathe, Kan., played his high school baseball at Olathe North HS.
In other transactions, the T-Bones released outfielder Eric Vega and infielder Blake Whealy.
The T-Bones open up a three-game road series with the Schaumburg Flyers on Tuesday at 7:05 pm. T-Bones fans can catch the games live on 1030 "The Light" in Kansas City as well as on the Internet at www.tbonesbaseball.com. The T-Bones return home on June 19 for a 7:05 game against the Joliet JackHammers. For tickets, visit www.tbonesbaseball.com or call (913)328-BALL (5618).