Click above to buy tickets now!
Single Game Tickets go on sale in March!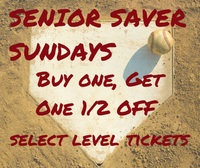 Senior Saver Sundays- Every Sunday game, Seniors 65+ have the opportunity to get Buy One, Get One 1/2 OFF on Select level tickets. Tickets must be purchased in person at the Box Office. Tickets are subject to availability. Cannot be combine with any other offer.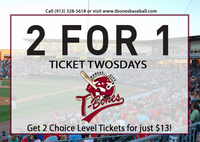 2 for 1 Ticket Twosdays- Get 2 Choice level tickets for just $13! Tickets are subject to availability. Cannot be combined with any other offer. Use Special Offer Code: twofortues *case sensitive* Excludes Opening Day, Tuesday May 22nd.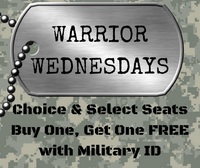 Warrior Wednesday- We honor anyone who has served our military every Wednesday with a FREE Ticket with Military ID. Tickets are subject to availability. Cannot be combined with any other offer.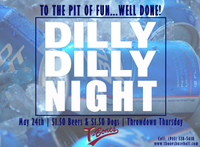 Thursday, May 24th - Dilly Dilly Night
- Throwdown Thursday with $1.50 Beers & $1.50 Hot Dogs sponsored by Wimmer's Meats!
- Renaissance Festival characters on-hand
- Special between inning beer specials/play by play beer specials
- Pit of Misery Throne for selected fans
- Beer Pitcher Races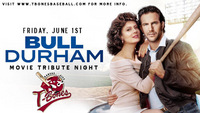 Friday, June 1st - Bull Durham Movie Tribute Night
- Celebrate the 30th anniversary of "Bull Durham" the movie
- 2018 T-Bones Team poster giveaway
- Movie clips on Sizzle Vision
- Special baseball trivia with players an fans
- Mascot race with Sizzle in the outfield
- Post-Game Meet & Greet with the 2018 T-Bones players and coaching staff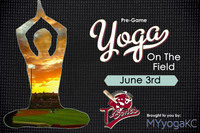 Sunday, June 3rd - Pregame Yoga on the Field
- Relax and get your pre-game stretching in on the field brought to you by MYyogaKC
- CLICK HERE to purchase your Tickets to the game and on-field Yoga experience!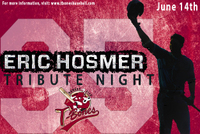 Thursday, June 14th- Eric Hosmer Tribute Night
- Salute to Hosmer's 7 seasons in Kansas City
- Select ticket prices at just $3.50
- All fans who are 35 years old, get in FREE (with proof)
- Fans wearing #35 (or his new #30 Padres number) will have the chance for on-field photos
- Various concessions specials will offer $0.35 prices
- Homer Haircut look-a-like contest
- Area barbers will be on-hand to cut the "Hoz" hairstyle
- Cell phone companies will be around to explain the art of "text messaging"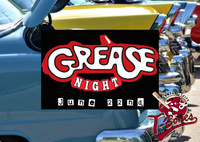 Friday, June 22nd - Grease Movie Tribute Night
- Celebration of the 40th anniversary of the "Grease" movie release
- Between Inning Dance Offs
- Hand Jive Contest
- All fans wearing jeans, plain white t-shirts, and converse get a discounted ticket
- Movie clips on Sizzle Vision
- Pre-game Car Show parade
- Between Inning Sing-a-Long Karaoke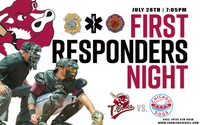 Saturday, July 28th - First Responders Night
- Pre-Game Celebrity softball game with past Royals players, first responders, and military
- Ticket discount for all medical personnel
- Special first pitch ceremony
- Special game ball delivery by the KCKFD
- Emergency vehicles on display
- Special recognition to all medical personnel
- Between inning promotions including a fire suite contest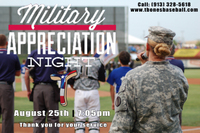 Saturday, August 25th - Military Appreciation Night
- Pre-game & In-Game Military Swear-In Ceremonies
- Special 1st Pitches for Military Personnel
- God Bless America performance during the 7th Inning
- Special recognition to all branches of the military during the game
- U.S. Army Reserve pull-up and push-up contest
- Military vehicles on display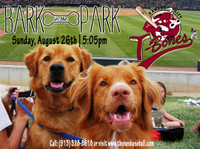 Sunday, August 26th - Bark in the Park
- Pre-Game and In-Game appearances by the KC Disc Dogs
- In-Game Weiner Dog Race
- Bring your dog and enjoy some baseball
- Special 5:05pm game time!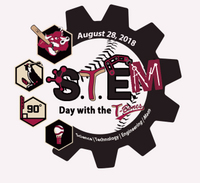 Tuesday, August 28th - STEM Day with the T-Bones 11:05am
- Join us as we partner with the Piper School District's 3rd-8th grade students, along with other KCK Public Schools for S.T.E.M. Day at T-Bones Stadium.
- Enjoy a 45 minute pre-game lesson about S.T.E.M. and other creative experiements.
- Gates open at 9:30am, students will get discounted ticket rates and be able to bring in a sack lunch.
- Schools have seen an invigorating increase in the emphasis on S.T.E.M Education over the past few years. S.T.E.M. (Science, Technology, Engineering, and Mathematics) is an engaging way to create student centered, active, learning environments.
- It involves incorporating the 4 C's of learning skills: creativity, critical thinking, communication, and collaboration.
- It also includes digital, informational and media literacy, and life skills such as flexibility, persistance, and leadership.
TICKETS START AT JUST $5! Contact our Group Sales Department for discounted ticket options at (913) 328-5623 or groups@tbonesbaseball.com.