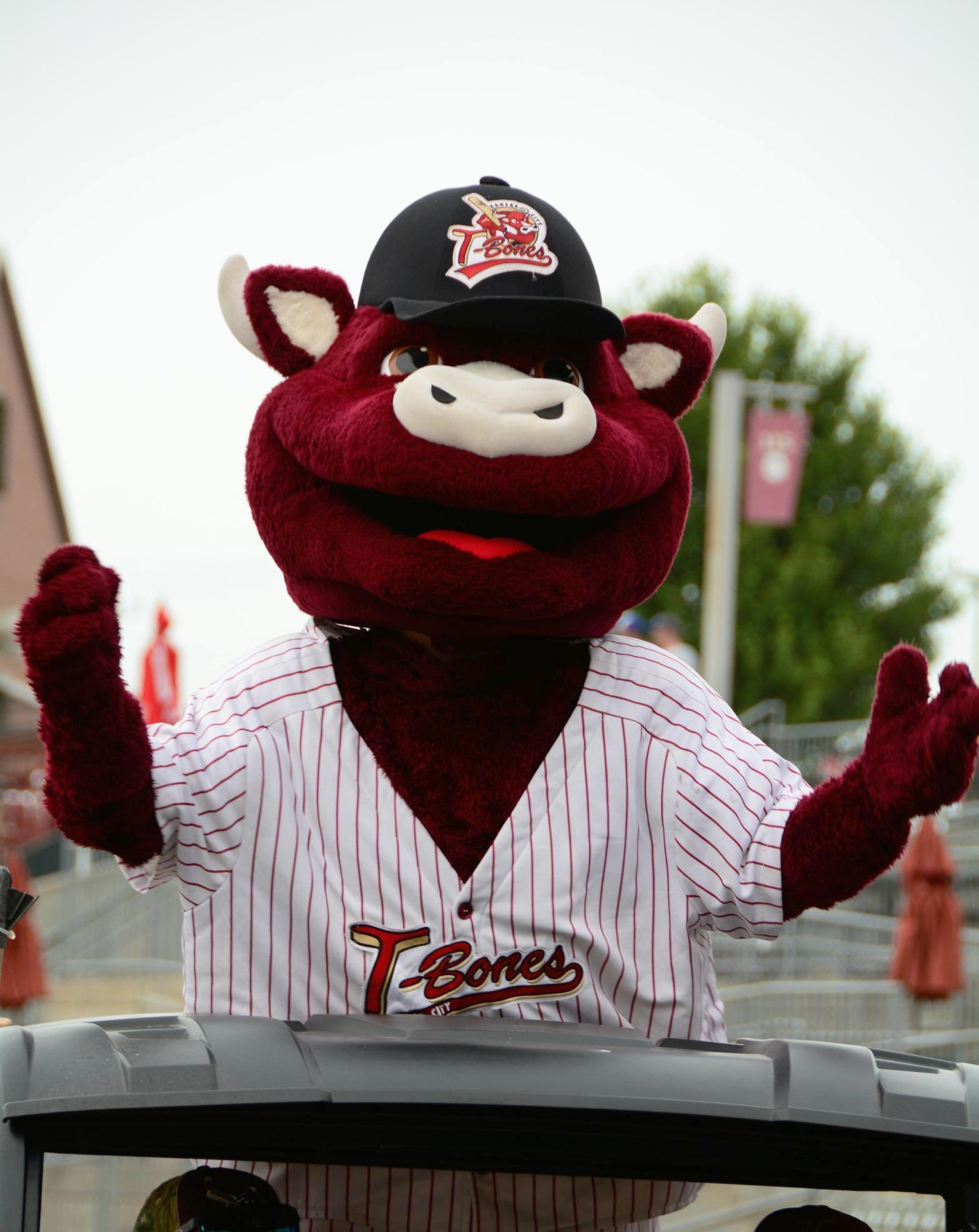 SIZZLE THE BULL
Sizzle the Bull is a fan favorite in Kansas City and throughout the metro area! He loves appearing at church, school, or company events so see if he's available for your next gathering! His calendar fills up quickly so schedule your Sizzle appearance today and have some #FunWellDone with him!
. To book Sizzle the Bull, please contact Director of Promotions & Events Morgan Kolenda at (913) 328-5641 or mkolenda@tbonesbaseball.com
Sizzle appearances are $100 per hour, and payment must be received one (1) week prior to the event date. Checks can be made payable to: T-Bones Baseball.
MEET SIZZLE THE BULL
Bats: Right
Throws: Right
Favorite Player: Former St. Paul Saint Leon "Bull" Durham
Favorite Movie: "Bull Durham"
Favorite Boxer: Jake LaMotta
Favorite Food: Pizza (hey, why not?)
Famous Relatives: Rocky the Bull Mascot (U. of South Florida), Victor E. Bull (U. of Buffalo).